New Autonomous Drone Can Carry up to 250 Pounds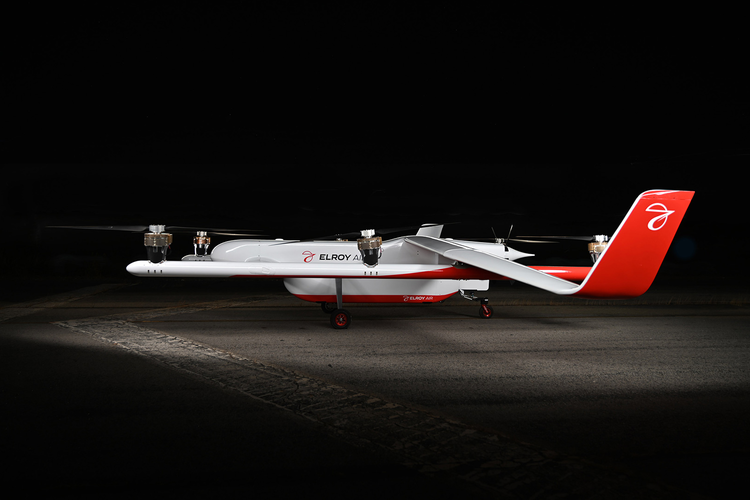 As the transportation sector persists in its love affair with anything autonomous, more and more beta technology makes a testbed of the road, sea, and sky.
This past August, the autonomous cargo plane from Elroy Air — basically a 1,200-pound drone — completed its first test flight in California. The craft hovered ten feet in the air for about a minute before landing. It was "a modest start," the Verge reported at the time, "to what could potentially become a very lucrative business."
Elroy Air's craft is intended to take drone delivery to the next level. Instead of the small devices that carry single items short distances, its Chaparral system is designed to carry 250 pounds up to 300 miles.
TechCrunch is reporting that Elroy Air is demonstrating a new milestone for the company: the ability of its system to pick up containers on its own, without any human handling required. TechCrunch says this could serve as a significant competitive advantage in a crowded market for Elroy, who also offers a hybrid-electric fuel system that offers the benefits of efficiency but without the need for any major charging infrastructure.
Though carriers like UPS and Amazon have drone programs of their own in development, Elroy reportedly sees opportunities ahead for partnerships with existing logistics providers.
Image Credit: Image courtesy of Elroy Air